Cymbidium

is a cloud based document processing application.
We extract data from scanned documents, process it and archive it. For you.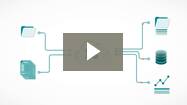 ---
Plans & Pricing
We offer predefined packages and flexible plans to accomodate your document processing needs. Use predefined packages for direct-to-use and affordable solutions for everyday needs. Go to custom plans to fully control how we process your documents.
Features
From simplicity to accuracy to security. We read various kinds of input, we analize your data and we store your documents. We have developed our platform for you can focus on your main tasks at hand.
Playground
Experience Cymbidium for free. Sign in now to start play on Cymbidium playground to see how we can help you to process your documents.
---
From the Blog
How we autoscale our servers in Windows Azure.
Events
Cymbidium will host nation-wide test on February 24th, 2013. Login to witness how we handle loads of data.